Every once in a while, we get some new students who show up for school.   Take this day, for example.  Kit has been to our school a few times before.  Her favorite times are reading and read-alouds.  On this particular day though, she brought her friend Kirsten to class with her.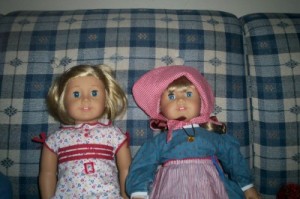 They really petitioned hard for the opportunity to play a game.  They thought Quirkle would be a fun logic game to add to the school day.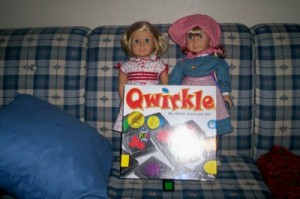 They were over-ruled though, and the human students chose, instead, to put together a 300-piece puzzle of the solar system.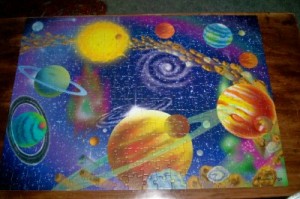 Never a dull moment here at the Sacred Sprouts Schoolhouse.   I, for one, am just glad that for the most part, our exchange students understand English and behave appropriately when in attendance.